Jamie Donnelly
July 23, 2012 - 11:00 am
News: Worms Revolution gets a PSN release date of October 10th, and will cost £9.99 in the UK.
I like writing about Worms Revolution. Not because I'm looking forward to the game, but simply because it reminds me of the fact Matt Berry is in it, which gives me an excuse to spend the next two hours watching IT Crowd clips and periodically running downstairs to scream 'FAAATHER' at my Dad, before skipping away while he stares at me exasperated and confused.
The Matt Berry Voice Simulator 2012 will be released on October 10th for the PlayStation Network, and will cost a mere £9.99 (€12.99 for you folks in the Euro zone). It's returning to the old 2D ways of Worms, with a few updated mechanics thrown in to keep things fresh, although the latest developer diary reveals these can all be turned off if you're a fan of worms in their natural habitat, without any make-up or fancy designer clothing.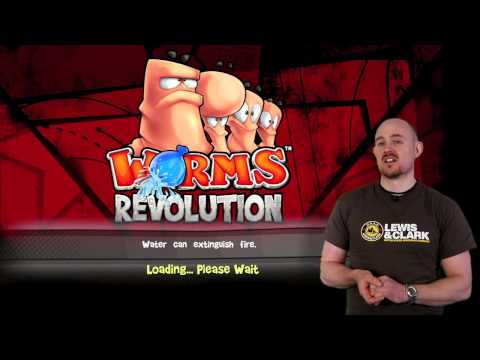 You can find all the latest Worms Revolution news right here at BeefJack.