Joannes Truyens
August 8, 2012 - 7:12 am
Video: Call of Duty: Black Ops II's multiplayer component gets its own trailer, showing nifty gadgets and a man taking a tomahawk to the face.
With all this marketing guff about idolised villains, Trent Reznor-infused theme songs, and horses, you'd soon forget that Call of Duty: Black Ops II's true focus lies in its multiplayer aspect. Hah, not really. Multiplayer is where the longevity's at, as is demonstrated in a new trailer.
While weapons are still the dialect of the battlefield, the trailer also shows some of the futuristic gadgets you can use, including a device with which you can microwave your enemies before you shoot them. At least I think that's what it is. Have a gander below.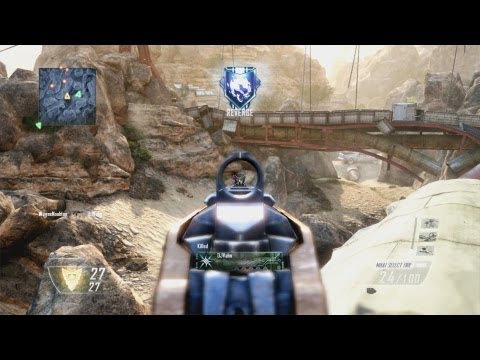 I also note a robot that folds up into a box. Somebody's been playing Deus Ex: Human Revolution.
More on Call of Duty: Black Ops II as it doubtlessly becomes available.