Joannes Truyens
July 18, 2012 - 6:28 pm
Video: Call of Duty: Black Ops II will benefit from writer David S. Goyer's and musician Trent Reznor's involvement, a fact Treyarch are keen to highlight in a behind-the-scenes video.
Mark Lamia is excited. The head of Treyarch has pulled in some real Hollywood talent to help with the development of Call of Duty: Black Ops 2, the next entry in Activision's juggernaut franchise. Trent Reznor is composing the game's theme song and David S. Goyer is writing the game's story.
Names like that go front and centre when it comes to the marketing of the game, which is why both of them have been put before a camera to talk about how awesome everything is. I don't think I've ever heard so many buzzwords in the space of two minutes without anything substantial actually being said.
Well, there's Goyer arguing that "[the game's story] is better than most movies that are being made" and how Black Ops II is being designed like "a big event movie." Kind of dampens all that talk of a dynamic storyline and branching paths.
Anyways, there's some new footage as well, so check it out below. Jason Hudson, the intrepid CIA handler from Black Ops, makes his triumphant return as well!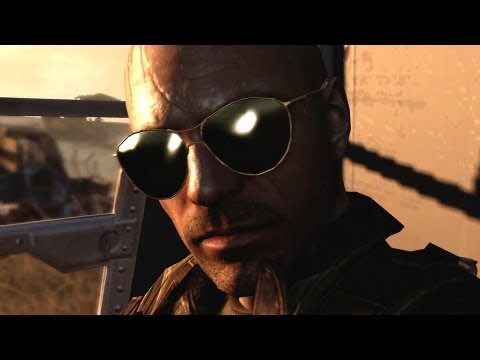 As ever, keep an eye on BeefJack for more Black Ops II news!