Joannes Truyens
January 8, 2013 - 7:05 pm
The fourth Tomb Raider developer diary details the genesis and nature of "the first ever multiplayer component to the Tomb Raider universe."
Last week, it became known that the impending Tomb Raider reboot would include a multiplayer mode. "But there's only one Lara it's a cheap cash-in that's bolted on it destroys the true spirit waaaah!" Yes, a very natural response. If Crystal Dynamics have anything to say about it (and they do), it's anything but a mere add-on. That's why Deus Ex: Human Revolution developer Eidos Montréal was approached to fully devote themselves to the multiplayer component.
In the fourth developer diary, Karl Stewart, global brand director for Tomb Raider, mentions that the idea of adding multiplayer came to the forefront when it was realised that the mysterious island (with its intriguing vistas and warring factions) would be the perfect canvas to paint a different story besides Lara's. The downloadable co-op title Tomb Raider: The Guardian of Light already proved that playing a Lara Croft game needn't be singleplayer only.
So Eidos Montréal crafted a multiplayer component that has the two factions present on the island (the natives and the scavengers) square off against each other. But I'm spoiling everything! Have a gander below.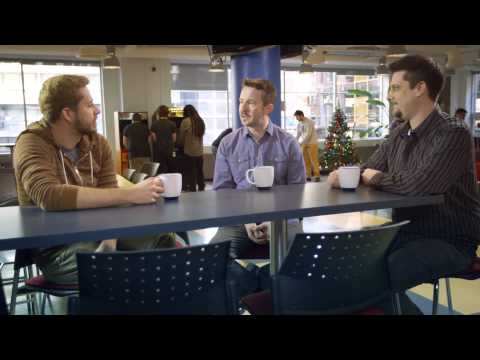 Also, Zachary Levy is a blonde now and urgh.