James Pickard
February 13, 2012 - 2:24 pm
Mad physics-puzzler, The Splatters, has re-emerged with a new trailer examining the game's "Flip" mechanic.
Back in August last year, we introduced you to The Splatters, an IGF award nominated XBLA title about colliding the expressive Splatters into each other, bombs and the environment for the purpose of high scores.
Since then, developer SpikySnail has been extremely busy getting the game finished up for release in spring 2012. But now, they're ready to talk, and have released the following trailer to explain the game's Flip skill.
The Splatters is heavily free form in its physics-based shenanigans, so the Flip mechanic allows you to reverse the direction of absolutely everything in the level at will. The devs are keen to stress that it's not simply a time reversal move – even though it may look like it – as performing it will do anything but return things back to normal.
As SpikySnail write on their blog, it's probably easier if you see it for yourself, so enjoy!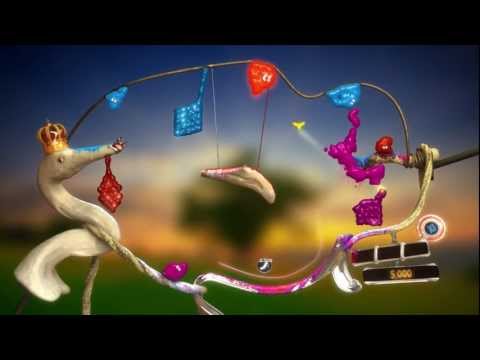 Keep an eye on BeefJack for all the latest XBLA news.