James Pickard
April 12, 2012 - 2:22 pm
News: Bethesda has announced that The Elder Scrolls V: Skyrim will receive Kinect support in the next title update.
You'll be able to shout "Fus Ro Dah" for real now, as Skyrim is set to support Microsoft's motion controller, Kinect, thanks to a update coming to the game later this month.
200 voice commands will be supported, including Dragon shouts, follower commands, menu navigation, inventory management and equipment hotkeys. The video below gives a clearer idea of how the device has been integrated into the game.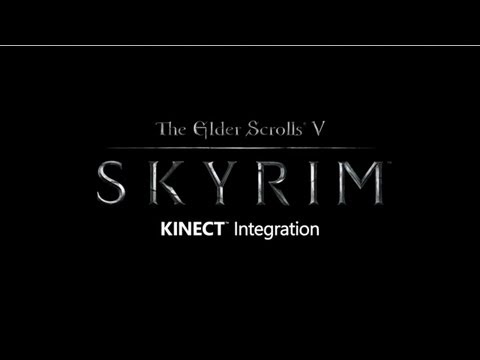 Bethesda also teased the first, Xbox 360 exclusive DLC for the expansive RPG over on the Bethesda Blog.
"Bethesda Game Studios has been hard at work on creating the first set of game add-ons that will be exclusive to the Xbox 360," it reads. "This additional content will add new quests, locations, features, and much more to the world of Skyrim"
More details are promised soon, so make sure you follow BeefJack for all the latest Skyrim news.