Paul Yan
September 18, 2012 - 7:22 am
Video: Cult-classic N64 platformer Conker's Bad Fur Day may have been a wonderfully crude, naughty title for adults, but it was originally a game for kids called Twelve Tales, as seen in this 30-minute gameplay footage of the game.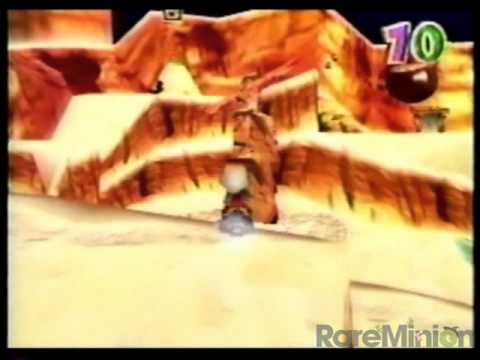 Before Conker's Bad Fur Day became what it is — a dirty, crude, poo-and-foulmouthed-filled platformer starring a drunk, urinating squirrel — it was initially an innocent, kid-friendly game known as Twelve Tales Conker 64.
It's hard to believe, but it's true, and if you ever wanted actual proof, here it is. Above is a 30-minute gameplay footage of Twelve Tales obtained by Rare fansite RareMinion.
It baffles me how they went from that to CBFD, but it's hilarious. Watching Twelve Tales' gameplay video with its cutesy music, I can picture Rare just sitting there one day, staring at the game bored and fed up with how kiddy it was, going, "Man, fuck this shit." Even Rare's former 3D artist Donnchadh Murphy admitted that Twelve Tales was "not a good game" and somewhere along the line they decided to shift gears.
How exactly they ended up with a game that included a classical-singing poo monster and a bee suggestively pollinating a big-breasted anthropomorphic sunflower is beyond me (though, I remember there was an article about it somewhere), but God bless them.