Paul Yan
November 16, 2012 - 9:41 am
News/Video: Indie developer Watermelon Co announced that they've gone to Kickstarter to make an HD version of Pier Solar, the biggest Sega Genesis/Mega Drive RPG ever.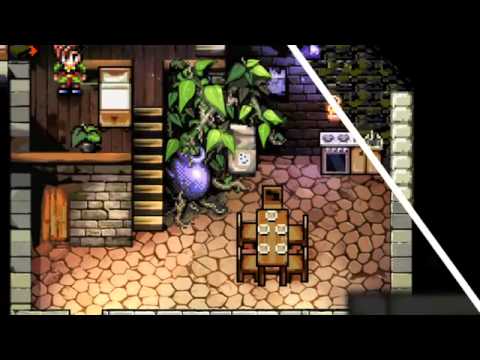 Watermelon Co, the folks who created a videogame called Pier Solar, describe their game as "the biggest 16-bit RPG ever." It originally came out for the Sega Genesis/Mega Drive, but was actually released in 2010, well after the demise of both consoles. Now, the game's devs have gone to Kickstarter in hopes of re-releasing the game in HD on more alive platforms including the Xbox 360, PC, Mac, Linux and even the long-dead Dreamcast (which is still alive in our hearts).
According to the e-mail we got yesterday from the company, as well as their game's Kickstarter page, Pier Solar HD will include hi-def graphics and achievements/trophies. The original game, which Watermelon says is "a love letter to the rich, imaginiative 16-bit RPGs of a bygone era," included over 50 hours of gameplay, more than 300 locations, 800-plus NPCs, and nearly 500 unique treasure chests. There was also mini-games, an original soundtrack and an "innovative" battle system that let you control up to five characters.
When they said the game was the biggest RPG ever, it looks like they really meant it (at least for the Sega Genesis/Mega Drive) as the game was originally developed on a custom 64MB Sega Genesis/Mega Drive cartridge as opposed to the standard 12MB cartridges that most games on the consoles used. This allowed the game to have more advanced features like full-screen cutscenes, background scaling and 3D modes.
As of this writing, Pier Solar HD, which went up on Kickstarter on Nov. 5, has received $97,762. The goal is $139,000 with 19 days left to go. Those who pledge $999 will get a custom Dreamcast with Pier Solar artwork, in addition to being turned into an actual boss in the game.