James Archer
October 23, 2012 - 4:17 pm
News: Insomniac Games have posted a lengthy update video for Fuse, wherein CEO Ted Price details the sci-fi shooter's plot, guns, characters and abilities.
I'm trying to keep an open mind about Fuse, Insomniac's upcoming co-op shooter. The decision to overhaul its previous incarnation, Overstrike, from an upbeat The-Incredibles-with-murder to something grittier and angrier remains one that's difficult to agree with. Still, it's months from release and details beyond "It's greyer" have been few and far between, so any opinion formed at this stage would be sorely lacking in tangible justification.
Cue Insomniac CEO Ted Price, who takes narration duties on this 18-minute update video. It's packed with in-game footage, delves a little deeper into each of the four playable characters, and includes an admirable amount of detail on the squad's upgradeable skills. Behold: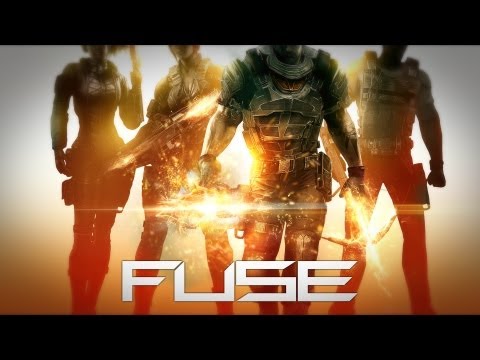 Thoughts? I'm not quite sold on the base gunplay; it's impossible to judge without playing, of course, but those limp sounds and and lack of visual feedback makes it seem a tad feeble. At least the interplay between each player's powers could present some interesting alternatives to just shooting dudes until they fall over.
BeefJack has you covered for the latest Fuse news.