Joannes Truyens
November 11, 2012 - 5:39 pm
News: Gabe Newell has confirmed that Valve Software are working on a Source engine 2 as well as "Ricochet 2″, a term he often uses to denote Half-Life 3.
Of course Valve Software are plugging away at Half-Life 3. Even Tim Willits says so. Still, the project remains shrouded in secrecy, with everyone potentially involved remaining as coy as ever. And then a group of 4chan forumgoers decided to surprise Gabe Newell for his 50th birthday. Newell seemed a bit more forthcoming when presented with the same questions he's probably getting from everyone and their dog.
When asked whether a new version of the Source engine was in development, Newell replied with an empathic "Yeah." The question was specifically worded to rule out a new iteration of the current engine, so we're talking a completely new one. Fansite ValveTime had previously uncovered some references to a next-gen "Source 2″ in some Source Filmmaker files, so it seems they were right on the money.
Newell follows up his answer with an off-hand mention that "Ricochet 2 has started development." That term has become the de facto code for talking about Half-Life 3 without actually talking about it.
Catch all this and more in the video below, courtesy of ValveTime.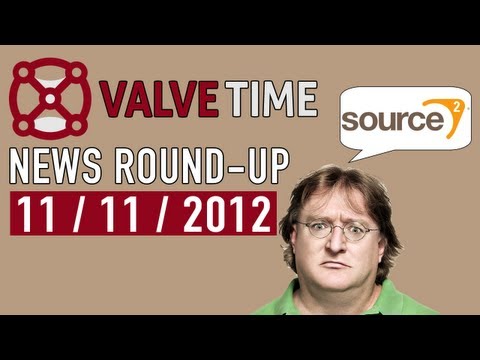 There's a devilish part of me that wants this to be the biggest troll ever when Valve Software ends up actually releasing a sequel to Ricochet.