Paul Yan
November 9, 2012 - 7:24 am
Video: A developer diary has been released for The Elder Scrolls Online, and in the video, we get a first glimpse of gameplay.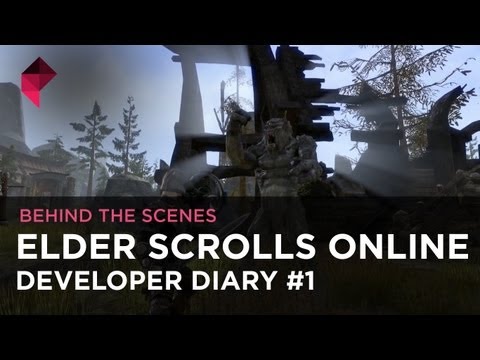 When I first heard there was going to be an Elder Scrolls MMO, I was ecstatic. But then I saw footage and screenshots of The Elder Scrolls Online and the game looked like crap. But now a gameplay-filled developer diary has been released, and TESO actually doesn't look as crappy as before.
It may just be me, but watching the video, which touches on some basic aspects of TESO, the game feels and looks more like an Elder Scrolls title. The art style and the characters/enemies look Elder Scrolls-y and it's good to hear that the game will draw from the lore of the books found in Elder Scrolls games.
There will also be armor and perks based on the series, and the combat seems a bit more action-y than most MMOs. Clicking the left mouse button will cause you to attack, while holding the right mouse button will make you block; there's even crouching and stealth mechanics like in the Elder Scrolls series.
In terms of PvP, it sounds like it'll be akin to Guild Wars 2, and interestingly, the game will apparently have just one giant server thanks to the game's "Mega Server" technology.
I'm still not terribly excited for TESO, and judging by some of the YouTube comments, neither are other people, but to me the game at least looks a bit better. What do you guys think?