Paul Yan
November 30, 2012 - 12:48 am
Video: The debut gameplay trailer for Company of Heroes 2, the sequel to Relic's acclaimed WWII real-time strategy game, has been released.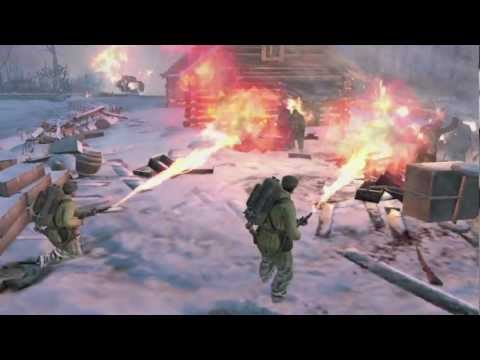 Company of Heroes 2 is set to take place on the Eastern Front of World War II where you'll take command of the Soviet Red Army as you fight against the Russia-invading Nazis. That means you'll be fighting in a cold, snowy environment, which will have an effect on gameplay.
With the game's ColdTech weather system in place, soldiers will become icicles if they're not close to heat, and tanks, as you can see in the trailer above, may sink when trying to cross frozen waters. So it looks like you'll also have to contend with Mother Nature as you try to free Mother Russia in "the most brutal conflict in the history of warfare." No biggie.
CoH 2 will be released in early 2013 for the PC, and as always, you can keep checking with BeefJack for more news on the game.