Benjamin Blank
December 29, 2009 - 3:13 pm
Explodemon kind of disappeared after being announced back in April – on April Fool's no less. Well here he is exploding back into our lives. While many 'Splosion Man fans make point fingers, I think it should be noted that… well I'm just gonna ask. Why the hell is Pulseman in these videos?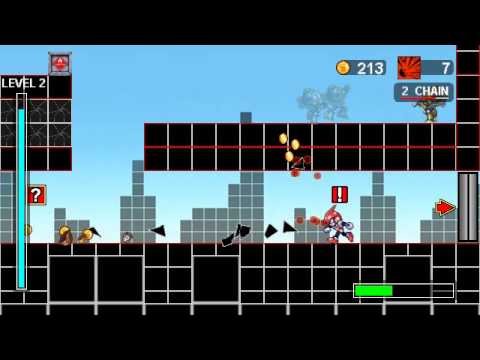 Being a prototype it's obvious we won't be seeing him in the final version but Jonathan Biddle, design director at developer Curve did comment on some inspirations.
Because the player's main attack in Explodemon was centred on their location, and Explodemon himself took damage if he touched an enemy, I took Bangai-O's mechanic and applied it to the player explosion. If the player played safe and exploded an enemy while they were far away, they did little damage and got little reward. However, if they waited until the very last moment when they were just about to make contact, the explosion did massive damage and the player got a large reward.
Bangai-O, Treasure, Pulseman, 'Splosion Man? Sign me up!
Source: Onebitbeyond