Paul Yan
July 30, 2012 - 9:57 pm
News: Paradox Interactive have announced Impire, a PC strategy game where you take the side of evil as you utilize your underlings to destroy those pesky heroes.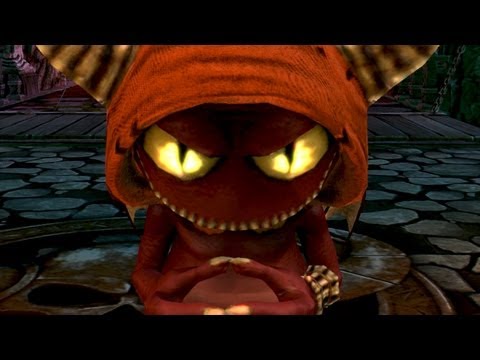 A lot of games put you in the role of a hero to destroy evil, but in the recently-announced Impire, you're the evil one who must destroy the heroes.
Slated for Q1 2013, and being developed by Montreal-based Cyanide and published by Paradox Interactive, Impire is an upcoming PC strategy game where you must destroy the lands of Ardania, while also defending your lair from evil yet not evil heroes (if that makes any sense). To do this, you'll have upgradeable minions, traps and spells at your disposal, and the game will let you create and customize your very own dungeon lair.
According to the press release, Impire will also have solo and co-op campaign and will have "many" competitive multiplayer modes.
In the game, you play as the mighty Báal-Abaddon demon who's unfortunately trapped inside the body of a not-so-mighty little imp. Imprisoned by the incompetent sorcerer Oscar van Fairweather, Báal-Abaddon needs to find a way to return to his original body so he can build his evil empire impire to do, you know, evil things.