Simon Williams
December 21, 2010 - 12:42 pm
Telltale Games' episodic adventure Back to the Future: The Game will debut this Wednesday, the 22nd, on PC and Mac. There's still time, then, to pre-order a copy of Episode One of the five-part first season, "It's About Time!",  for which Telltale will donate $1 for every purchase to the Michael J. Fox Parkinson's Foundation.
Here's the launch trailer: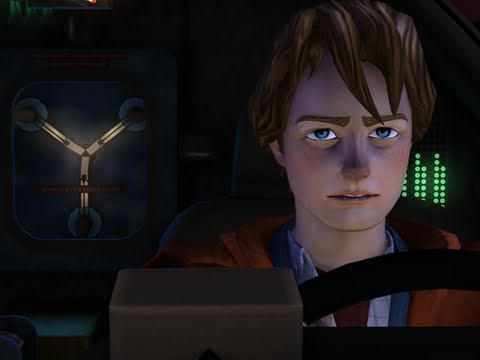 Back to the Future: The Game sees actor Christopher Lloyd reprising his role of Doc Brown from the original cinematic trilogy, and characters featured include Marty McFly himself, his father George and local bully Biff Tannen. In Season One, Marty must travel back in time to recruit the help of a teenage Doc Brown to prevent a time continuum catastrophe.
Telltale are also looking to bring the series to the iPad and PlayStation Network in the first half of 2011.