Murray
January 31, 2009 - 1:06 pm
Here is your totally untrue news for the week.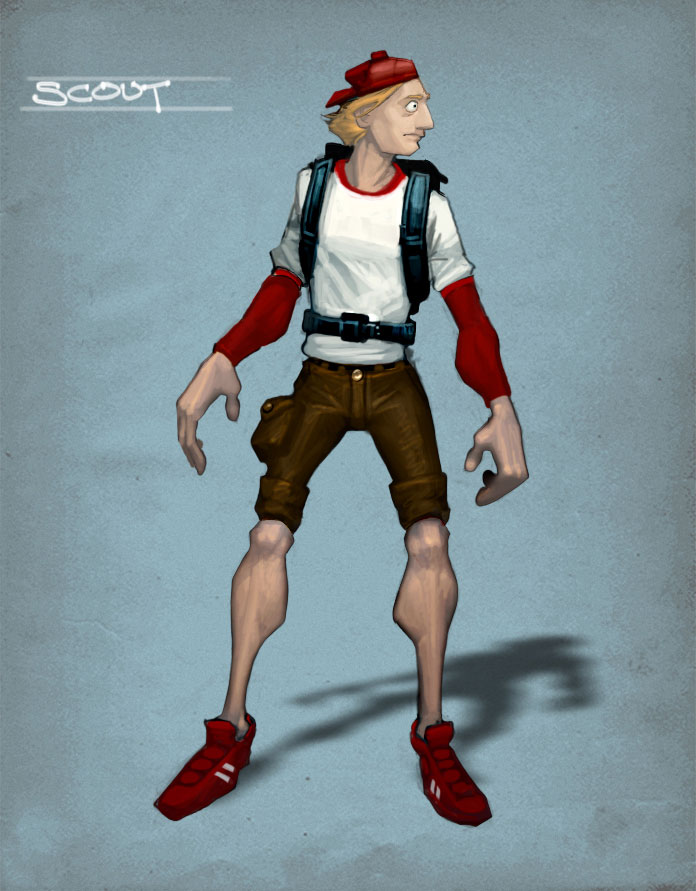 TF2′s cocky Scout used to have social acceptance problems.
A recent tabloid exposé revealed this week that the fast-talking, bat-wielding Scout from Team Fortress 2 used to be a gawky and awkward teenager, exactly the type that gets bullied a lot. His college years weren't that much better either, and the Scout continues to be a fashion klutz and outsider to this very day.
Source: Team Fortress 2 Official Blog
The Joker aids police hunt for serial kidnapper/murderer in return for a room with a view.
Taking a page from Hannibal Lecter himself, notorious psychopath, Joker, was moved out of Arkham Asylum today in return for helping Gotham police hunt for the current at-large serial kidnapper/murderer that has been evading even Batman for months. We can only hope that the smiling bastard doesn't bite people's face off and escape.
Source: Destructoid
Slime crime on the rise, hold tight to your DSi.
After spending many decades at the bottom of the foodchain, slimes have finally been forced to pursue a life of crime. Reports of slime-related robberies and theft are on the rise. Metropolitan police warn gamers to hold on tight to their portable gaming devices and to be wary of the tell-tale "boing" sounds of a bouncing slime stalker.
Source: 1up
Contra sex toys are perfect for the gamer in your life.
Or not.
Source: Toycutter
Austin, Texas overrunned by zombies. National security sends in Bill, Francis, Louis, and Zoey.
The city of Austin, Texas was cut off from the rest of the world today as state troopers attempted to quarantine the zombie outbreak. How the infection started is still unknown, but famed zombie killers Bill, Francis, Louis and Zoey have been sent in to solve the problem. Expect a movie or a game about this sooner or later.
Source: Joystiq
State of emergency declared as US Army warns of Nazi zombies.
Experts are pinning the source of the Austin zombie outbreak on the group of Nazi zombies that attacked a class of small children earlier this month. After mistaking the Nazis as playmates, the children were bitten and sent home without inspection. In order to educate the young population on the differences between US Soldiers and Nazi Zombies, White House has published an informational pamphlet on the subject.
Source: The -Minus World
PSP-4000 to be made out of candy.
In a desperate attempt to compete with Nintendo for young gamers, Sony has teamed up with candy maker Jolly Ranchers to create the next line of PSP portable gaming devices, which will be made entirely out of candy. Flavours include: Blueberry, Strawberry, Banana, and Boogers.
Source: Kotaku